Letter from the President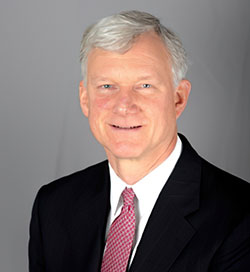 Thank you for visiting our website and your interest in the work of the Foundation. As many other parts of this website outline, we carry on the charitable work of our founder, Cleveland H. Dodge, his ancestors, and descendants.
The incorporating documents of the Foundation as filed in 1917 state that its purpose was "For the betterment of mankind." The founder directed many of the early grants to organizations that he had been supporting privately. After his death, Grace P. Dodge, his wife, continued to direct much of the grant dollars to those same organizations. We are now in the fourth generation of the Foundation's leadership and our assets have grown considerably over the past 100 years. We continue to follow the wisdom of CH Dodge in striving to support organizations that facilitate and strengthen under resourced youth and families in New York City communities.
Our focus is on education, community and youth serving agencies in New York City, our historic home territory. We believe that a strong community can provide a stable foundation for young people. We further believe that transformative education increases the capacity of our youth and provides life options for those who have been historically underserved. In recent years we have directed several large grants to early childhood education to provide an equal opportunity to the youngest and most vulnerable in our city.
We constantly seek new and innovative organizations that we believe can help us fulfill our mission of helping those most in need. While we are not a large foundation, we believe that we are nimble and that our long history gives us capability beyond our size.
Again, thank you for visiting our site.

William Dodge Rueckert
President
Board of Directors
William D. Rueckert, President
Johnson Garrett, Vice-President
Louis E. Black, Esq., Secretary
Catherine Olmsted Kerr, Treasurer
Sally Dodge
William D. Kerr
Bolling W. Haxall, Jr.
Alfred H. Howell, Jr.
Charlotte S. Lenzner
Matthew C. Mole
Stephen C. Rea
Cleveland D. Rueckert
Bayard D. Rea (Emeritus)
Ingrid R. Warren (Emerita)